Prospective Tenants
Securing Your Property
Once the property of your choice has been selected, your proposal is communicated to the landlord. Upon agreement, an application form will be supplied for completion and you will be requested to supply a holding deposit.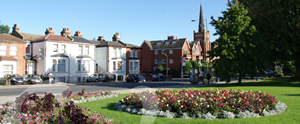 References
Details required include present and former addresses, employment and bank details. A credit referencing agency is employed for which an administration fee of £75.00 including VAT is applicable. Photo ID and proof of address is also required at this stage.
Once satisfactory references are in place and with both parties' mutual agreement, a tenancy agreement is drafted.
Tenancy Agreement
Tenancy agreements are usually for a term of either 6 or 12 months. Upon signing of said document, balance of deposit (less holding deposit) and one calendar month's rent in advance is payable. The balance must be paid in cleared funds (building society cheque, banker's draft or bank transfer.)
Bennett & Hall are members of the Tenancy Deposit Scheme.
Inventory
An inventory and check-in will be carried out by an independent clerk prior to moving in. A copy will be given to you for your approval and agreement. The cost of the inventory is divided equally between Landlord and Tenant.
Rent
Tenants usually pay monthly by standing order. Generally, rent excludes council tax, water, gas, electricity etc …